Today's retirement is different.
It's not the final chapter in the book of life but rather the beginning ... a second act. Join us at one of our seminars to see how we can help you with your retirement plan.
1. Discover
Schedule a meeting to sit down with us and discover what your ideal retirement looks like.
2. Evaluate
Using the Retirement Roadmap, we'll examine your current financial situation and determine your retirement needs.
3. Plan
Receive a custom strategy designed to help you reach your unique retirement goals.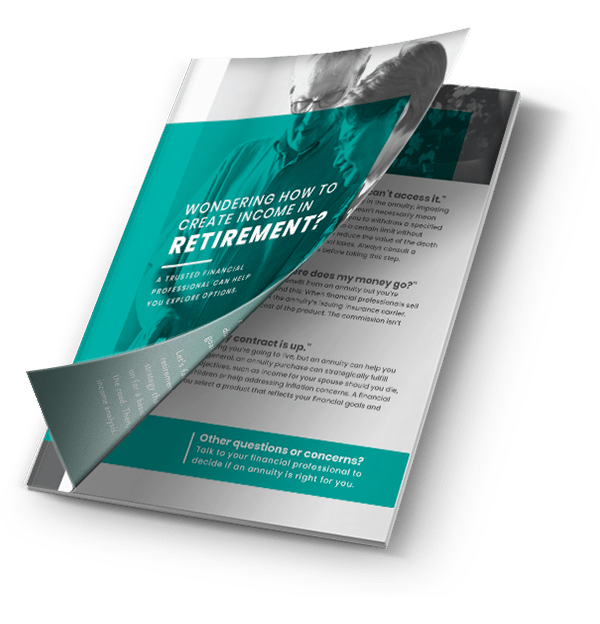 Wondering How to Create Income in Retirement?
Do you believe these 5 annuity myths?
In this guide, we address common misconceptions about annuities to help you decide if an annuity might be right for you.
Is Your Strategy as Unique as You Are?
It should be.
"Our mission is to get to know and understand your needs, wants and long-term goals. We want to help you develop, implement and monitor a strategy that's designed to address your individual situation."